---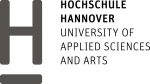 Hochschule Hannover
Hannover University of Applied Sciences (HsH), a state-run university of applied sciences, is distinguished by its short periods of study and intensive practical relevance in teaching. This is also reflected in the fact that graduates are enjoying a high level of acceptance on the part of industry. The integration of practical phases into the studies enables students to gain professional experience and establish business contacts during their university years. At the EXPO Plaza, on the former grounds of the World Exhibition, Faculty III bundles the study programmes in the fields of media, information and design and conveys compact knowledge of theory and practice.
Further information can be found at www.f3.hs-hannover.de
Project description: Oliver Frederik Hahr and Dr. Gerhard Vilsmeier teach international PR and communication in an international context as well as internal communication as part of the bachelor's degree programme in Public Relations initiated by Prof. Dr. Ulrike Buchholz.
Project start: October 2009