---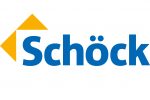 Schöck
Schöck is a globally active group with 13 companies and around 650 employees. The head office is in Baden-Baden (Germany). The focus is on the development of ready-to-install building components that are part of the static and have a high benefit in terms of building physics, such as avoiding thermal bridges (Schöck Isokorb) or footfall noise (Schöck Tronsole) in the building. Reinforcement technology for industrial construction, tunnel construction, bridge building, infrastructure construction or the construction of energy plants is another business field.
Further information can be found at www.schoeck.com
Project description: We support Schoeck with the creation of object reports for the use of the components Isokorb, Tronsole, Thermoanchor and ComBAR.
Project duration: July 2013 – December 2018
News: Please visit the website www.schoeck.com/en/news-press