---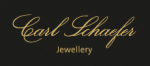 CSJ by CSPMI
CSPMI stands for Carl Schaefer Precious Metals Innovation. In Pforzheim, Germany, the company takes the art of jewellery production to the next level: the latest technologies in CAD development, 3D printing, CNC machining and vacuum casting are combined with traditional craftsmanship and inspiring design.
The collections of the' Carl Schaefer Jewellery' brand are developed by a multi-national creative team. In addition, the company also manufactures top-quality jewellery for customers from all over the world. Carl Schaefer (PM Innovation) GmbH is part of the Carl Schaefer Group, one of Europe's leading precious metal processors since 1861 and an ISO-certified, highly flexible partner of the jewellery industry.
Project description: Brand positioning and creation of texts for the website and brochures in five languages (German, English, French, Turkish, Arabic) in close cooperation with raumservice, international PR for the launch of the CS-Jewellery brand at Inhorgenta 2015.
Project duration: September 2014 – October 2015
---